Meet the Team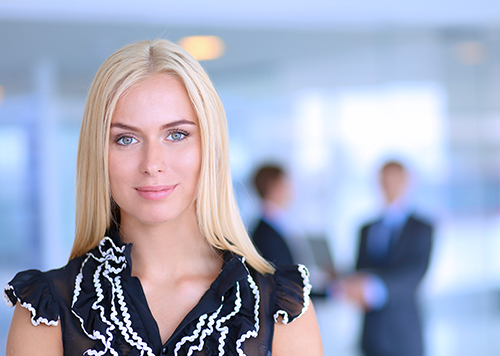 JAMES ALTMAN - MANAGING DIRECTOR
DDI: 020 7319 9107
Email: james@abacusestates.com
James is one of the founder members of Abacus Estates and has helped to build the business into an established West Hampstead agency. With a 360 background in Agency from Lettings, Sales & Property Management, he has a clear vision, strong business acumen and knowledge of the property industry to lead the Company forward. James is actively involved in all activities of the business and leads with a hands on approach. His focus is on customer service, delivering the best solution for all involved in transactions and providing a enjoyable, innovative work place for his employees..
WEST HAMPSTEAD OFFICE
Address: 303 West End Lane, West Hampstead, London NW6 1RD
020 7431 3777
020 7431 9777
Management: 020 3815 5722
Accounts: 020 7319 9104
westhampstead@abacusestates.com
MILES ROBERTS - SALES MANAGER
Branch: West Hampstead
DDI: 020 7319 9109
Email: miles@abacusestates.com
After a decade spent in retail management for a market leading brand in my hometown Sydney, I decided to follow my heart to London 14 years ago where my career in property sales began. With 2 years experience in the East London market of Bow and Mile End I found my calling in West Hampstead with a corporate firm and enjoyed 7 very productive years in a structured environment before taking on a management role in Camden Town. The lure of Abacus Estates and a return to West Hampstead proved too strong and I'm pleased to be back where I feel I belong. I pride myself in offering unrivalled service, delivering on sales targets and continuingly improving the image of the long suffering High Street agent. The village atmosphere of West Hampstead helped me forge a strong bond with both clients and applicants over the years and I very much look forward to continuing in the same vein. In our spare time my wife and I enjoy watching our 2 energetic sons play football as well as travelling, dining out and socialising with friends and family.
SHELLEY HAMPTON - SENIOR LETTINGS CONSULTANT
Branch: West Hampstead
DDI: 020 7319 9170
Email: shelley@abacusestates.com
Shelley has several years' experience in the rental market and is based at the West Hampstead office where she has lived for over 20 years so has extensive knowledge of the area. Shelley is enthusiastic about getting to know her applicants and loves nothing more than matching them to their perfect home. At weekends Shelley can be found home at being mum and cooking up a storm her kitchen or finds the best way of relaxing by getting into a good book!!!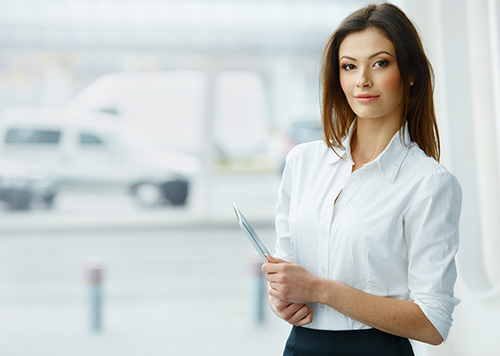 GUY DALY - SALES CONSULTANT
Branch: West Hampstead
DDI: 020 7319 9103
Email: guy@abacusestates.com
Having worked for Abacus in Sales, in West Hampstead for over 17 years and a qualified member of NAEA Guy is known for his genuine, friendly style of service. I hope over the years I have developed a reputation for integrity, personal and professional service Coming from Scotland, Guy lives in Mill Hill, with his wife and young family. My weekends are often spent at the local swimming pool or Sunday league football with the kids. I love going to the movies, playing five-a-side football and generally hanging out with family and friends
EMMA CONWAY - SENIOR PROPERTY ADMINISTRATOR
Branch: West Hampstead
DDI: 020 8315 5713
Email: emma@abacusestates.com
I have been in residential estate agency for over 20 years and have worked previously in the West Hampstead area. Having done all aspects of property administration what I like the most is the buzz of the office when deals are done and making sure all relevant paper work is sent out on time. I am a real organiser and love to organise different and easier admin systems within the office to make all our work life much easier. I love dealing with people and am a real people person. The team as West Hampstead are amazing and lovely people to work with who also have the experience and expertise of the property industry. In my spare time I love socialising with my friends and have a very close family which consists of two sisters who I have very close with. We all live close by and are regularly at each other's houses. I love spending time with my nieces and nephews and am a regular fixture in their lives.
KENSAL RISE OFFICE
Address: 103 Chamberlayne Road, Kensal Rise, London NW10 3NS
020 3815 5777
020 7431 9777
Management: 020 3815 5722
Accounts: 020 7319 9104
kensalrise@abacusestates.com
SPENCER JACOBS - SALES MANAGER
Branch: Kensal Rise
DDI: 020 3319 9933
Email: spencer@abacusestates.com
Having worked in Estate Agency for almost 30 years, the last 25 of those spent in Queens Park and Kensal Rise. Spencer has built up invaluable experience in the locale and a very loyal client base. He eats, drinks and sleeps property and can never totally switch off. His spare time is spent with his wife and 2 kids and when he isn't being dads' taxi his other loves are Football, Music and Film. His guilty pleasures are Eastenders and Coronation Street.
ROMAIN LENNE - SALES / LETTING CONSULTANT
Branch: Kensal Rise
DDI: 020 3319 9934
Email: romain@abacusestates.com
I originally come from Brittany, France. I moved to London 15 years ago and started working in the property industry where I have gained valuable experience in both the commercial and residential sectors including selling French properties to international clientele and finding office space for companies worldwide. Throughout those years I have gained an extensive knowledge of the property business that allows me to deliver great customer service to all my clients by listening, understanding and identifying their needs in order to find the property that is right for them. In my free time, I like going for walks, visiting the farmers' market and enjoy both watching and playing football and basketball.
CARLY THOMAS - DIRECTORS PA
DDI: 020 3319 9931
Email: carly@abacusestates.com
I joined Abacus in Autumn 2017 as the directors PA, my main goal is to provide professional support, which will help to grow the company further. Ive always enjoyed being the 'go to' person providing advice and support to anyone who needed it, I love working in a team as im a real people person and building relationships with my colleagues and clients personally has always been crucial in order for me to be successful at my job. My previous background was working in the construction industry as a contracts manager for housing associations and council contracts and I did this for over 10 years. In my own time I love spending it with my family and friends cooking food or going out for dinner, if im not doing that you can always find me with my head in a good book.
BRIGITTA NAGYPAL - MARKETING
DDI: 020 7319 9172
Email: brigitta@abacusestates.com
Brigitta joined Abacus Estates in autumn 2016. She has an innovative, entrepreneurial spirit which always brings development and growth to the company she works for. With over six years experience in sales and marketing roles as well as property, Brigitta is passionate about making our business successful. "Abacus Estates is my home now. We support and help each other any time. Energetic, innovative forward thinking group professionals who are lovely to work with, excellent team to be part of. Exciting time for us creating the new direction of Abacus." Brigitta is also our in-house photographer - the photographs you see in our marketing material are all by Brigitta. She has a degree in history of art and in her free time paints abstracts.