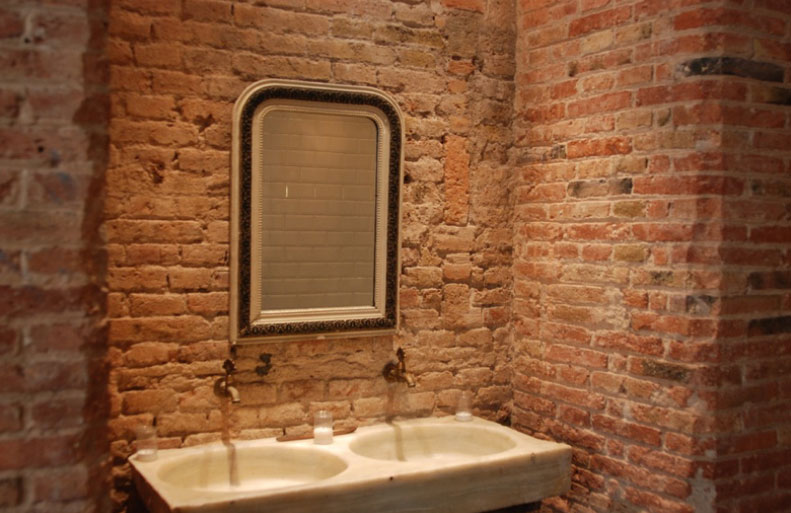 Black Stainless Steel Kitchen Appliances

Polished stainless steel is on the way out as a trendy material for your ovens, refrigerators and other appliances. Coloured stainless steel is in, and the black variety adds a touch of class and effortlessly matches the rest of the kitchen's design.

Two-Tone Kitchen Cabinets

Sticking with the kitchen, some excellent mismatched kitchen cabinet designs have set the whole two-tone trend in full swing. It's been traditional to simply have all your kitchen cabinets made of the same material and colour, but mixing two different cabinet door and drawer types can add an interesting layer of design depth to a kitchen's lay-out.

Granny Floral Couches

I can't say I am massive fan of this personally as I prefer a more modern look, but there's no denying that the granny floral patterns have been a huge trend this year. They work especially well on their own, with perhaps just the one couch or large cushion in an otherwise plain or modern room decorated thus. It was very trendy in the spring, but the granny florals work even better when accompanied by the wonderfully rustic tones of autumn.

Statement Bathroom Mirrors

A statement mirror can turn a bathroom from simply somewhere you brush your teeth and have a shower, into a room you want to show off to your friends when they come to visit. There are so many amazing designs which can completely transform a bathroom. Search on a site like Pinterest for inspiration.

Heated Entryway Floors

Obviously, this invention is more ideal for the winter, but with the cold season only a couple of months away it may be worth considering investing in a fantastic heated entryway floor. Imagine coming home out of the cold, popping off your shoes and placing your feet on a lovely heated floor. It almost makes me look forward to winter.