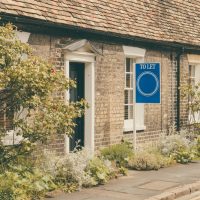 It follows the FPC recommending that it be given additional powers of direction over both the residential mortgage lending market and the buy to let mortgage market in September 2014. The Government granted the FPC powers over the residential mortgage lending market in April 2015 and then consulted on the buy to let market.

The consultation noted the positive impact of buy to let landlords in the economy and the role they play in widening and balancing the overall housing market. They provide good quality accommodation for those who cannot at this point afford to buy a home, or who do not wish to commit to home ownership for personal or employment reasons.

At the same time, the consultation set out the financial stability risks that buy to let lending may pose and how the FPC's recommended tools would address these risks and ensure long term economic stability.

'It is crucial that Britain's independent regulators have the tools they need to keep our financial system as safe as possible,' said Chancellor of the Exchequer Philip Hammond.

'Expanding the number of tools at the Financial Policy Committee's disposal will ensure that the buy to let sector can continue to make an important contribution to our economy, while allowing the regulator to address any potential risks to financial stability,' he added.