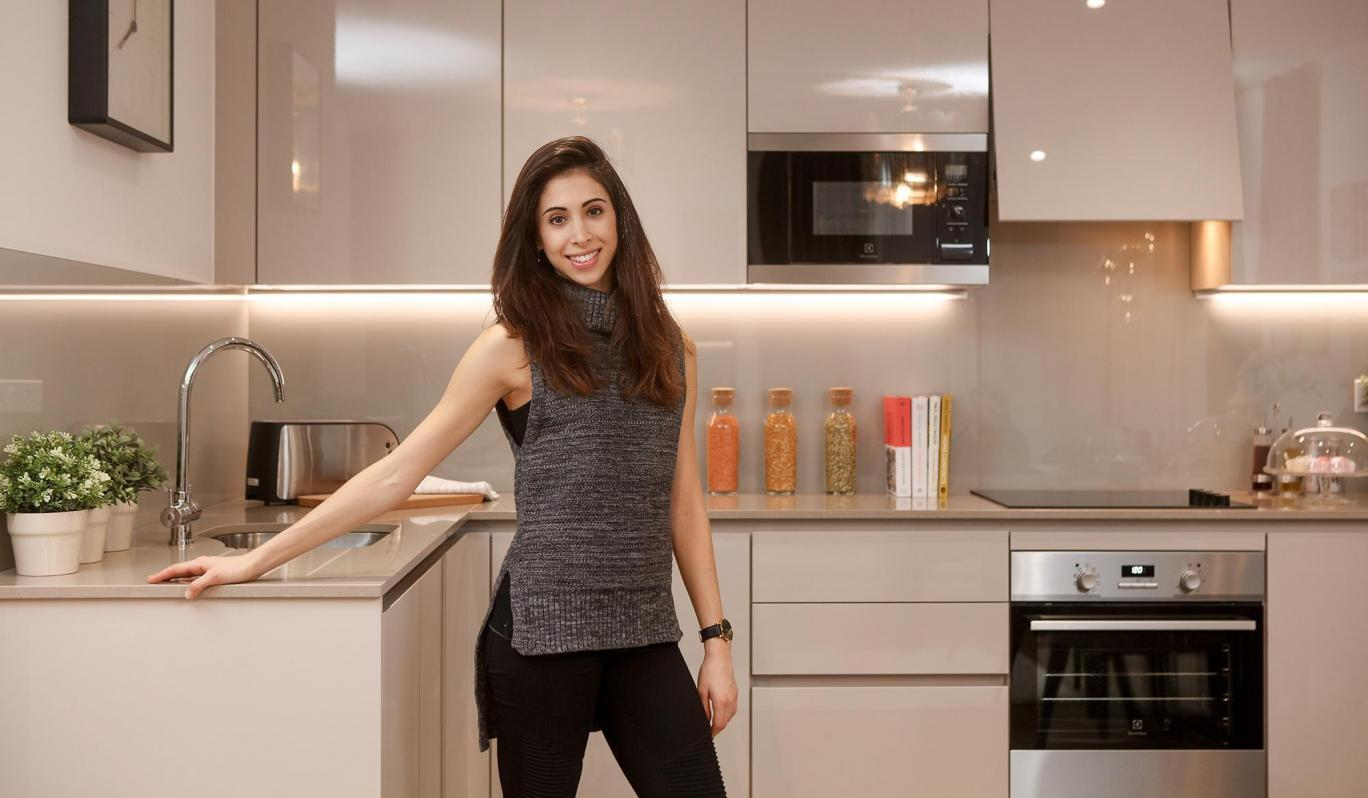 With a full-on schedule as a rising star of the Royal Ballet, Yasmine Naghdi had only one priority when it came to selecting her first home: the journey to Covent Garden.

"I spend well over 12 hours a day at the Royal Opera House," says Yasmine, 24. "I needed an easy commute."

She found such a super-swift journey from Wembley, where she bought a two-bedroom flat in Barratt London's Wembley Park Gate development.

Revealed: where buyers can find the best-value property in Zones 1-5

Before joining the housing ladder, Yasmine was renting a flat in Earl's Court, near to where she was brought up. But, like many members of "Generation Rent", she felt that being a tenant was simply throwing money away. "What I earn now will be invested instead," she says.

But also, like many first-time buyers, she ran scared at the thought of buying a period home that would need constant maintenance.

"I was looking for a real value-for-money property," says Yasmine. "After looking at flats throughout central London, I decided conversions just wouldn't do it for me. I wanted to live in a newly built, modern and spacious flat, with large windows filling the rooms with natural light and a good-sized balcony. As I bought off-plan, I was able to choose all my fittings, such as the wood flooring and the kitchen and I've got top-of-the-range appliances."

sleepingbeautycreditrohbillcooper.jpg Full-on: Yasmine Naghdi starring in Sleeping Beauty (ROH/Bill Cooper)

Since moving to Wembley, in Zone 4, Yasmine's feet have barely touched the ground. She has been with the Royal Ballet for seven years. Last year, she was promoted to first soloist, taking the lead role in Romeo And Juliet, and as the Sugar Plum Fairy in The Nutcracker. Last month, she started performances as Aurora in the sold-out revival of Sleeping Beauty.

However, Yasmine has had time to notice that Wembley is an area on the up. "Lots of young professionals are buying homes here, so I'm sure it will be a fun and vibrant place to live," she says.

Two-bedroom flats at Wembley Park Gate start at £594,000. A 20 per cent deposit amounts to £118,800 and monthly payments are about £2,149 (based on a 25-year repayment mortgage at 2.5 per cent).