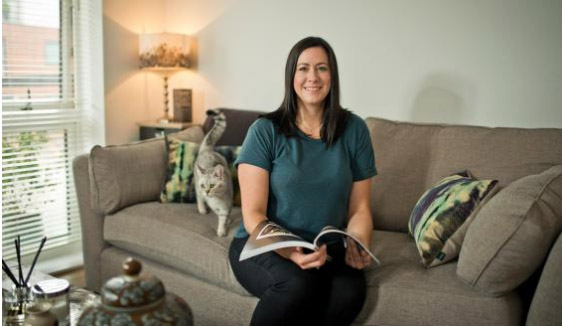 Shared ownership is only one option to help first time buyers afford their first home - and it may not be the best option.

The title to the long-awaited White Paper, Fixing Our Broken Housing Market, promised a lot, but mainly repeated the Government's existing policies, while new proposals appear to miss the mark.

Halifax data show the average price of a first-time buyer home broke the £400,000 mark last year. The mortgage required to buy a home of that price is simply unaffordable for many starting out.

To make the maths work, Londoners buying for the first time are, on average, putting down more than a £100,000 deposit. This is a great solution for those with amazing savings or access to the bank accounts of Mum and Dad, but it is not available to all.

Starter Homes

Starter Homes are perhaps the most exciting initiative. This scheme will let first-time buyers with an income of less than £90,000 (in London) buy a new-build home at a 20 per cent discount.

To stop speculators, the White Paper announced that the homes will require mortgage financing and that some/all of the discount will have to be repaid if the properties are sold within the first 15 years.

Starter Homes are a great, workable idea, so it is disappointing that the White Paper watered down the initial intention to require all large development to include 20 per cent starter homes. So now you have to find a project where the offer is included. Expect to have to look very hard.

Everything you need to know about shared ownership

Shared ownership may not be the answer

Shared ownership continues to be a popular scheme. This allows people to buy 25 per cent to 75 per cent of a property and rent the rest.

The good news is that the deposit needed is only 10 per cent of the share you buy, not the whole amount, making it much more achievable for most young Londoners. The scheme is available to households with an income below £90,000 and is popular, so expect to have to move fast when you find what you want. The downside is that repaying the mortgage, as well as paying rent and service charges, means high monthly outgoings and there is usually a minimum income requirement of at least £40,000 a year

Help to Buy equity loans

Available for new builds priced below £600,000, the government lends you up to 40 per cent of the property's value, reducing the mortgage you need to raise to 55 per cent (assuming you have a five per cent deposit).

Help to Buy in Bromley: Laura Atkinson bought a flat in The Ridge thanks to the Help to Buy deposit scheme

Things to remember: you have to start repaying for the loan after five years and it is linked to inflation, so could be chunky. Second, the equity stake is repaid when the house is sold and could be a much larger amount than the initial sum.

Help to Buy ISA

This really is free money! Save at least £1,600 and the government will contribute £50 for every £200 to a maximum of £3,000. This is available to all first-time buyers. Even better, first-time buyers clubbing together to buy a property can have one each, although the value of the London property bought must be less than £450,000.

The potential £3,000 on offer via the Help to Buy ISA is certainly nice (sign up if you haven't got one), but not life changing. More frustratingly, the government's slow-drip contribution of £50 a month may not keep up with house price growth.

Lifetime ISA

New this April is the Lifetime ISA. The annual 25 per cent government contribution again makes it a no-brainer to anyone saving for a home. But, as with the help to buy ISA, the annual £4,000 cap handicaps its ability to help you save quickly.

Also, remember you have to be under 40 when it opens. So if you're celebrating the big 40 shortly after the April 5, act fast.

Escape from the private rental sector

Laura Atkinson was stuck in the private rental sector for a decade, flat-sharing with friends and with no real space to call her own.

Laura Atkinson: "I wouldn't have been able to purchase without Help to Buy, it really has changed my whole living status".

The government's Help to Buy scheme spurred her to find a place for herself. She was not looking until the scheme was introduced as she was certain that she would never be able to raise the huge deposit that would be required to buy a home of her own.

She was lucky to be able to get some financial help form her parents, but it was the Help to Buy deposit scheme that allowed her to move into a flat in The Ridge in Bromley, which was built by Broomleigh Regeneration, part of the housing group Affinity Sutton.

Laura says: "Help to Buy London were extremely helpful, it was the smoothest part of the whole process and I felt really well supported, everything went to plan."

She moved in just two years ago and loves her new home. Laura adds: "I wouldn't have been able to purchase without Help to Buy, it really has changed my whole living status".