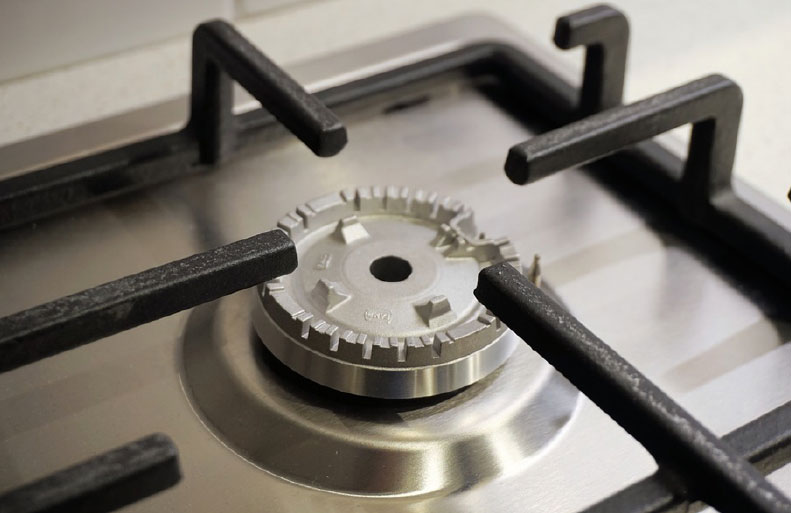 Gas Safety Week starts on September 19th and runs through to the 25th. It is intended to help raise awareness of the all the issues around gas safety and to encourage people to keep the safety and care of their gas appliances in their home of the utmost importance.

The week of gas safety awareness is organised by the Gas Safe Register, which is the official registry for engineers who work with gas lines and gas appliances. The engineers registered with the Gas Safety Register are the only people who can legally inspect and conduct work on gas appliances. Anyone else attempting to work with gas without being registered is working illegally and possibly extremely unsafely.



Gas Safety Still of Paramount Importance

It's easy to forget about gas safety as most of us will not have experienced any serious or life-threatening problems related to our gas appliances. Technology has advanced greatly and many older issues are being solved at the source by the manufacture of improved gas appliances. However, it's worth remembering that over the last three years, there have still been 22 deaths in the UK related to gas safety issues, while almost a thousand people have suffered injury or ill health due to gas-related problems. Considering the number of people in the country, the odds are still good that we won't suffer such a fate, but we can make sure of that by adhering to the gas safety guidelines.

Because of the still clear and present, if minimal, danger that gas appliances present, it is imperative (and legally binding) that we ensure all gas appliances are checked for safety at least once a year by a registered gas safety engineer. This applies to home-owners and landlords alike. If the property belongs to you, then it is your responsibility. However, if you are a tenant then remember that you are the one who will suffer if something goes wrong so take it upon yourselves to ensure your landlord is organising the proper checks on any gas appliances in your rented home.

Gas Safety Week Supported by Industry Experts

Many housing or estate agent organisations fully support Gas Safety Week, such as the National Association of Estate Agents who have promoted it on their own website. The Managing Director of the Gas Safe Register, Jonathan Samuel, even said, "It's great to have the support of NAEA this Gas Safety Week. By working together we can reach more people and help to reduce the number of dangerous gas appliances that could be lurking in the homes of the UK's 23 million gas consumers."



One in Six UK Gas Appliances 'Unsafe'

The Managing Director of the Gas Safe Register, Mr Samuel, pointed out exactly how much potential danger there is around the UK from unsafe gas appliances. He said, "We know from our own investigations that around one in six gas appliances in the UK are unsafe, meaning far too many people are victims of preventable gas related incidents. By taking care of your gas appliances properly you are taking care of your home and<b> your loved ones."

Gas Safety Checklist

The Gas Safe Register have laid out a few simple checks to ensure your home is gas safe, so follow these bullet-pointed guidelines below to ensure your gas appliances do not cause you, your family or other housemates any problems now or in the future. Have your gas appliances serviced and safety checked once a year. This is a legal obligation which landlords especially need to pay attention to, as they have the responsibility of their tenants to take care of as well as their own homes. Only allow an engineer registered with the Gas Safe Register to service your gas appliances. Never accept anyone else's offer to fix or check anything as it is illegal for them to do so without being registered with the Gas Safety Register. Always check the Gas Safe Register ID card of the engineer before allowing them to service your gas appliances. The ID card will feature their name, the company they work for, their registration number, photo and dates indicating when the registration is valid from and when it expires. The ID card will also feature a telephone number to call to check that the engineer is indeed who they say they are. Invest in an audible carbon monoxide alarm for your home and also make yourself and housemates aware of the symptoms of carbon monoxide poisoning. They are: headaches, dizziness, nausea, breathlessness, collapse and loss of consciousness. Keep an eye out for lazy yellow flames or black marks around your gas appliance as they could mean the equipment is not operating as it should and thus you must get it checked immediately.

Also report anyone you see carrying out gas work illegally to the Gas Safe Register so that they can investigate and prevent this person from endangering lives by conducting checks or works without receiving the proper training or being checked for competency.