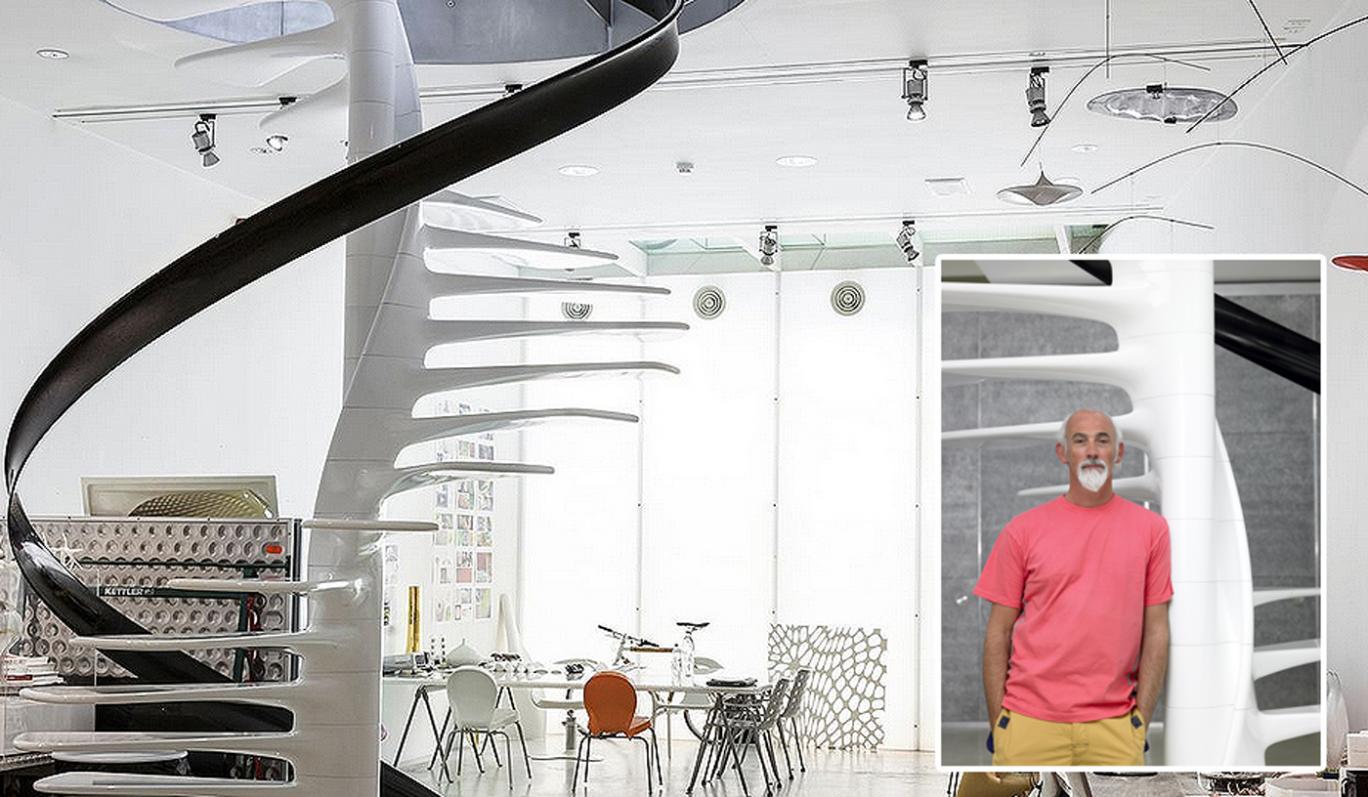 A dramatic spiral staircase is just one of the iconic features of the design guru's home. Inset: Ross Lovegrove. Celebrated technology designer Ross Lovegrove is selling the home where he helped create the Sony Walkman and Apple computers.

Lovegrove, whose iconic technological output is exhibited at MoMA in New York, the Pompidou Centre in Paris and London's Design Museum, has used the Notting Hill mews house as a live/work space for many years. Filled with light and with a dramatic spiral staircase, the house's interior is the work of his wife, Miska Miller.

TAKE A TOUR OF LOVEGROVE'S £12 MILLION DESIGNER HAVEN:

The couple's love of eco-aware technology is incorporated throughout the four floors of the three-bedroom property, which comes with a roof terrace. The house is for sale at £12 million through Domus Nova.